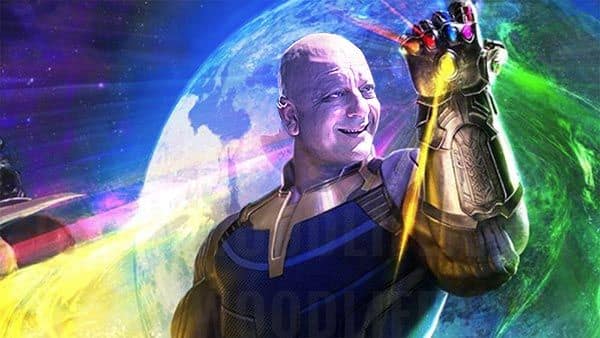 Infinity War broke the $1 billion barrier at the worldwide box office Saturday, becoming the fastest film ever to do so, and along the way it has passed fellow superhero hits like Thor: Ragnarok ($854 million), 2002's Spider-Man ($822 million), and Wonder Woman ($822 million). The film is receiving a splendid response in India too.
The movie won the domestic weekend box office for a second-straight weekend and now has a domestic total of $450.8 million. The Force Awakens' second weekend, it dropped just 39.8% to take in $149.2 million in its second frame, and an additional 39.5% in its third weekend to set a third-weekend record of $90.2 million. Even more impressive is that Marvel's latest reached this milestone prior to Infinity War's opening in China, which isn't until May 11th.
There was little new competition this weekend, but a few alternative options including the "Overboard" remake, which scored the highest-grossing opening weekend for Pantelion Films with $14.8 million from 1,623 theaters.
3rd place went to "A Silent Place", which has grossed $159.9 million in 5 months at theaters, along with fourth largest place to "I Feel Pretty", now up to $37.8 million in weekend.
For further context, Infinity War is only the fifth film to rake in $100 million during its second weekend.
Hollywood's summer movie season typically runs from the first weekend in May through Labor Day, but this year got a jump-start with the late April release of "Avengers: Infinity War". "Rampage" rounded out the top five with $4.6 million, bumping its domestic total to $84.8 million.
- Along with "Overboard", this weekend's notable new releases included "Tully" (#6, $3.2 million) and "Bad Samaritan" (#10, $1.8 million).
"Avengers: Infinity War" earns $112.47 million over the weekend to win the box office for a second-straight weekend.