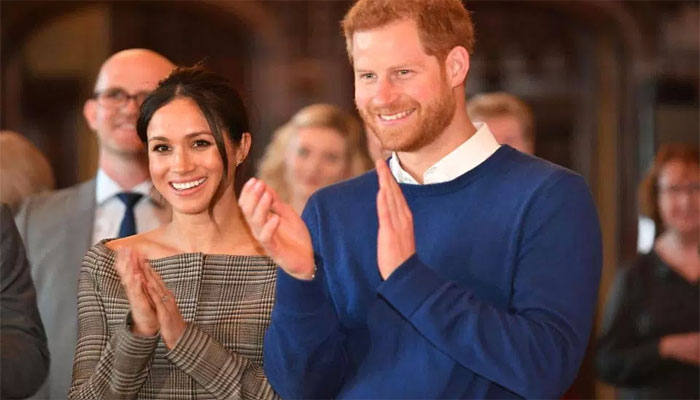 Kensington Palace released a statement yesterday announcing that more than 250 members of the British Armed Forces will provide ceremonial support during the wedding and carriage procession.
On the traditional invitations, issued in Prince Charles" name and written in American ink on English card, Meghan is referred to as "Ms' Markle - in contrast to invitations to the 2011 royal wedding, on which the now Duchess of Cambridge was referred to as Miss Catherine Middleton, according to the Daily Mail.
Among the units invited are the Household Cavalry, with members taking on a role inside the royal residence's St. George's Chapel, where Harry and Meghan will exchange vows. "We had a brain-storming session and also asked friends and family for ideas and eventually came up with Gin&er gin". Thames Valley is in talks with the Home Office as to how the cost will be shared.
"A broad range of visible security measures are already in place, such as the extensive network of Automatic Number Plate Recognition (ANPR) technology, Close Circuit Television (CCTV) and Hostile Vehicle Mitigation (HVM) barriers".
The force also encouraged local businesses, communities and visitors to continue to be its "extra eyes and ears". Thames Valley Police will be out in force, with extra armed and unarmed officers patrolling, search dogs, a mounted section, and the National Police Air Service present to combat the "severe" threat of terrorism.
Bag searches, metal scanners and barricades to deter potential attackers in vehicles are part of the plans on May 19 to protect the royal couple, their families and 100,000 bystanders.
Prince Harry, who served two tours of Afghanistan during his time in the Army, has continued to support the troops through his charity work and his Invictus Games event, a Paralympic-style sporting competition for injured military personnel.
Harry and Meghan's wedding invitations, which were revealed to the public after being posted last week, were produced by company Barnard & Westwood, which has held a Royal Warrant for Printing & Bookbinding by Appointment to Her Majesty The Queen since 1985.