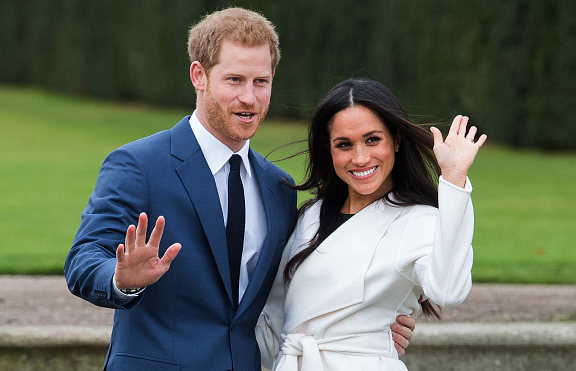 Royal expert Katie Nicholl shared: "There's a park outside Kensington Palace and Meghan has been seen running a circuit there".
The choice of a lemon elderflower cake is a departure from the royal tradition of serving British fruit cake on the wedding day.
She said: "Prince Harry, particularly, is very keen to start a family, pretty soon after the royal wedding".
Today it has been revealed 250 members of the Armed Forces will perform ceremonial duties at the wedding, according to a statement released by the British Ministry of Defence.
Tracy also addresses rumors that Markle's father will walk his daughter down the aisle.
"With an upcoming marriage it's likely there is going to be an announcement in the next few years".
"So Meghan and her green LA lifestyle I think have really rubbed off on the Prince, and for the better". "I am around them all more than they realize!"
Markle may stand out from past royal brides with the size of her bridal party.
She told People: "They seemed very engaged with the products".
"She was introduced to it by her friend Millie Makintosh".
Meghan grew close to stunning brunette stylist Jessica while filming Suits in Toronto.
"However he could, if he wishes, as he hold a special position as a Member of the Royal Family". William and Kate selected children of their close friends, other royal relatives and their own godchildren.
Markle could have a chance to deliver two speeches.
It's not the only coaching Meghan has been receiving either, as it's claimed she's also been getting royal advice from Catherine, Duchess of Cambridge.
The spotlight shining on Meghan Markle has never been brighter.
The royals have welcomed Kent Gurkhas to the ceremony of Prince Harry and Meghan Markle's wedding.
Keeping the public involved is important for the couple. The couple will also invite 100 students from two local schools in Windsor that have a strong affiliation with Windsor Castle.
They will undertake a carriage procession through Windsor before attending a luncheon hosted by The Queen and an evening reception thrown by Harry's dad, Prince Charles.