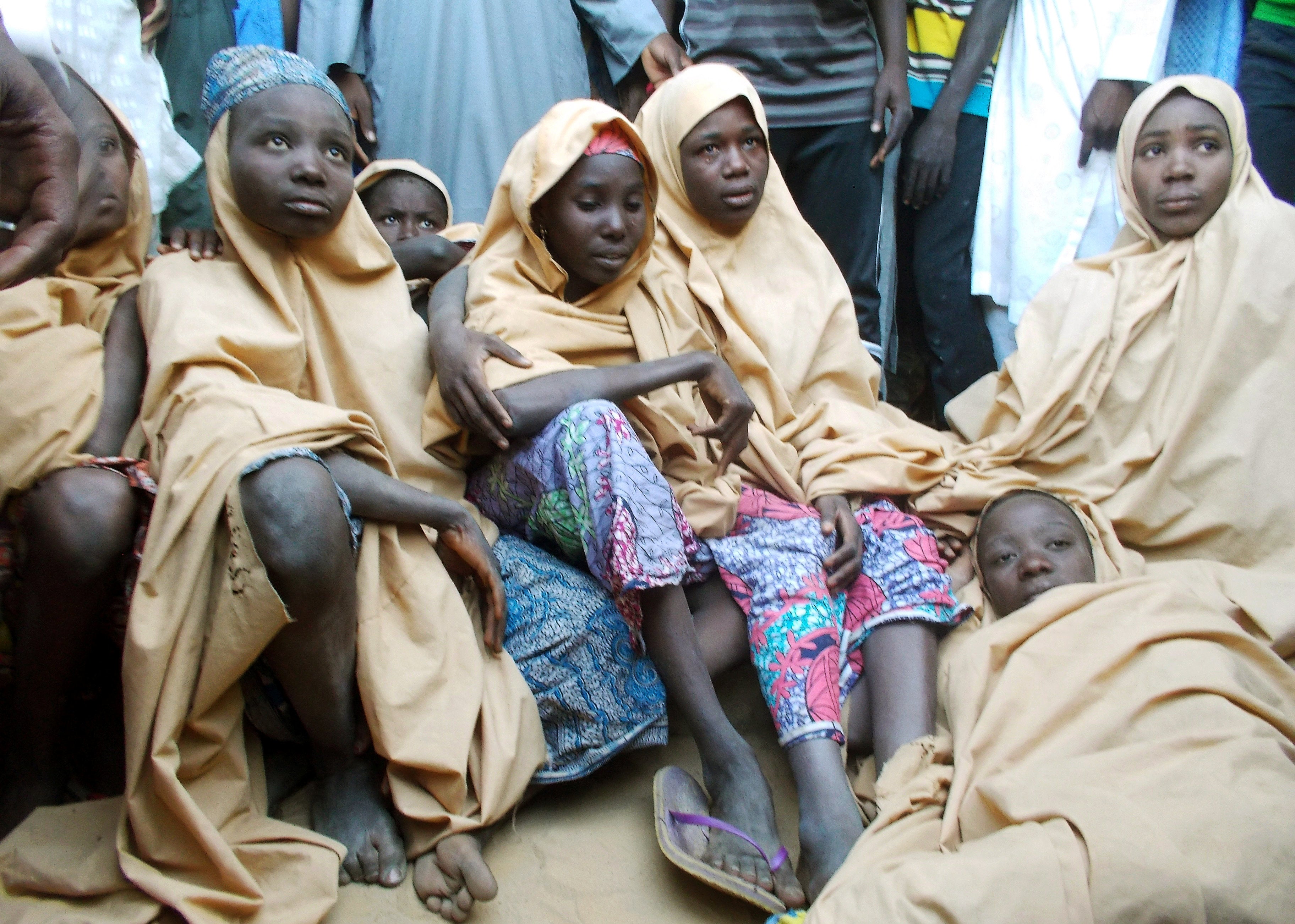 The return of the girls to their community comes after President Muhammadu Buhari and other top Government officials received them at the Government House in Abuja on Friday.
May I, on behalf of the Government and people of Nigerian, extend our appreciation to the security agencies for their loyal and tireless efforts in making this day a reality.
While protest marches, newspaper columns and grandiose open prayers by pastors have often helped where government detained a citizen, this one calls for a more sober approach because Boko Haram is a very different quantity. One girl remains a prisoner of Boko Haram because she is Christian and refused to convert to Islam.
Ike-Ene said that the incident was a lesson to everyone, urging the government to strengthen the security apparatus of the country to prevent similar abduction of pupils in future.
President Buhari further recalled his visit to Yobe State on Wednesday last week during which he sympathised with the parents, families, and people of the state on the tragic abduction of the students in Dapchi.
"The insurgents' only condition was their demands for cessation of hostilities and temporary ceasefire to enable them to return the girls at the point they picked", said Daura, who was involved in the negotiations.
"They told me five of the girls died and my daughter, who was among them, was the first to die", Garba says.
According to the BBC Hausa Service, security forces confirmed to the girl's father that Leah was released and was on her way to Dapchi to meet with her parents on Saturday.
The group's spokesman, Yinka Odumakin, said, "We are getting uncomfortable with the way this government is getting close to Boko Haram".
The Dapchi mass abduction caused a fresh round of outrage, especially about over the lack of protection of schools in a region where Boko Haram has kidnapped thousands of people over almost a decade.
"President Buhari put this in perspective when he said the response of his Administration is a marked departure from the attitude of the preceding administration in the aftermath of the kidnap of the 276 Chibok girls in 2014".