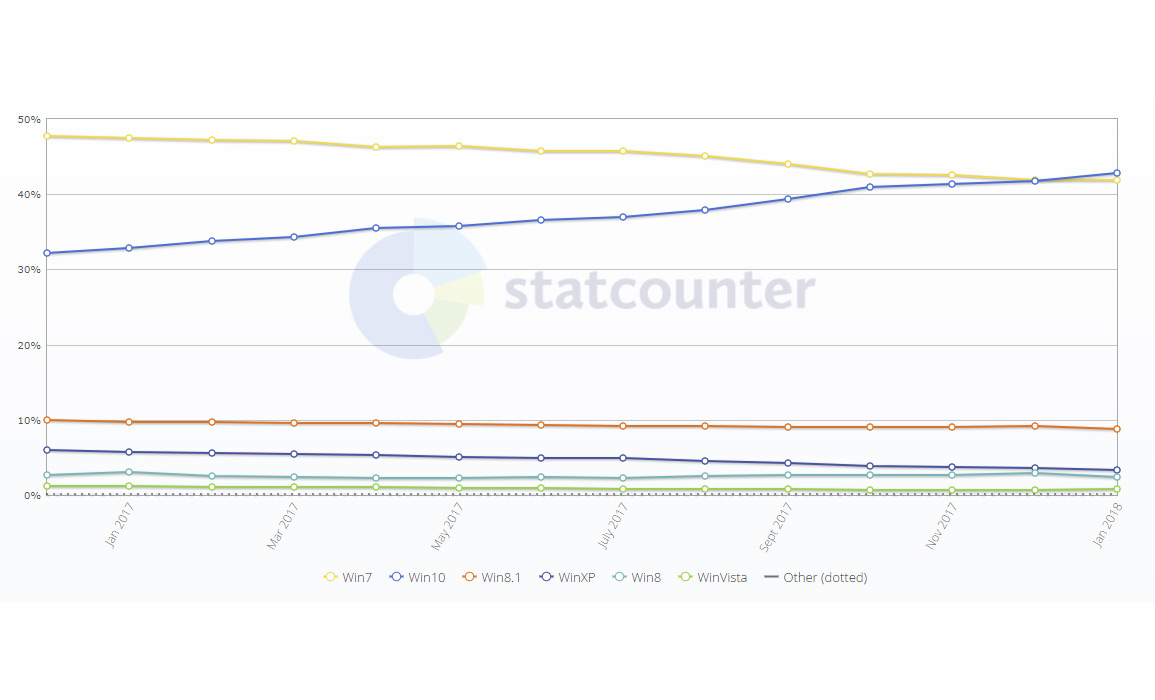 Once Office 2019 rolls out, all users who haven't and refuse to upgrade to Windows 10 will need to gravitate to Office 365, stick with an older iteration of the company's office suite, or use the Office Web Apps.
But when the software lands, it will only run on Windows 10 or the next Long-Term Servicing version of Windows Server.
Microsoft argues that cutting off support for older operating systems will help coordinate updates between Office and Windows.
Microsoft finds these apps "problematic" for regular Windows users, so Windows Defender will now classify these apps as "unwanted software" and remove them from PCs. Other than that Windows XP has a 3.36 percent market share.
It looks like Microsoft wants more people to get Windows 10 so as to be able to enjoy Office 2019 as well as get security updates on both Office and Windows.
Additionally, the failure of Windows 8 made Windows 7 a popular choice among business users who usually aren't the early birds when trying new software.
Nonetheless, the latest figure is a milestone for Windows 10 which is said to be the last version of Windows even as the company will continue to upgrade it with new features. Windows 10 Creators Update (version 1703) and Fall Creators Update (version 1709) have new end-of-support dates of April 9, 2019, and October 8, 2019, respectively.
Cumulative update KB4077735 is not rolled out via Windows Update, and you can only download it manually from Microsoft's Update Catalog page. Office 2019 will only be supported on Windows 10, Windows 10 Enterprise edition LTSC and "the next LTSC release of Windows Server".
Microsoft will keep developing the tools until they're passing the company's quality checks after which they will release the final version of Office 2019. This year's releases of Office server software like Microsoft Exchange and Sharepoint will also share the same support timeline as Office 2019 apps.
Microsoft also changed its support model for Office 2019, offering five years of mainstream support and just two years of extended support, instead of the usual five. The new client applications won't use a traditional installer; rather they will rely on Click-to-Run, a streaming and virtualization technology used to install Office applications and updates. It doesn't handle high-resolution displays (or multiple-monitors) very well, there's no built-in support for things like fingerprint readers or Windows Hello facial recognition, and trying to use a touchscreen on something running Windows 7 could be considered a form of cruel and unusual punishment.