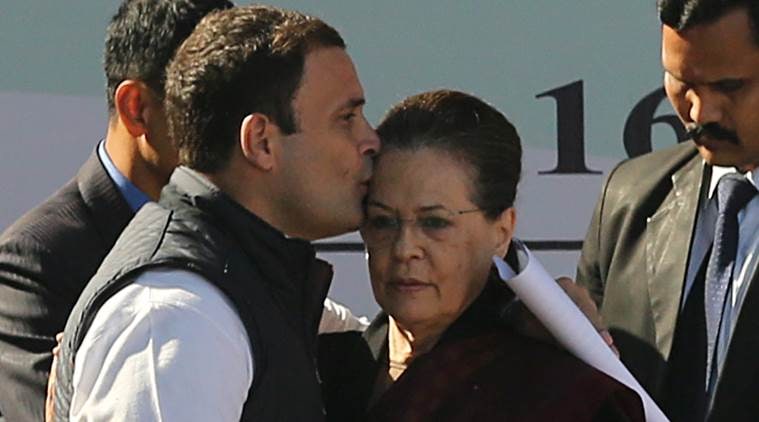 Senior state leaders of the Congress are in Amethi to accord a grand welcome to Rahul Gandhi on his maiden visit as Congress president to his parliamentary constituency.
Gandhi will be on a two-day visit to his Lok Sabha constituency beginning today and will reach Amethi via Rae Bareli.
The irate protesters led by BJP leader and local trader Rajesh "Masala" "welcomed" Rahul Gandhi as their "missing MP" and accused him of "grabbing farmers' land for own trust", "ignoring the development of Amethi" and "not utilising the MPLAD funds".
Another poster shows Rahul as Lord Krishna with the message: "Sangharsh se vijay ki ore chal diye maharathi (The warrior has begun the journey)".
Rahul Gandhi will address a meeting at Salon in Rae Bareli where Salon Nagar Panchayat has organised a programme to greet him.
The Congress tweeted pictures of Gandhi "being warmly received" and interacting with people over tea at a "dhaba".
District Congress leaders told IANS that though the posters were not "official", they found nothing objectionable in them. From Salon, he will proceed to Amethi, and then go to Munshiganj guest house. "The Congress will very soon form the government at the Centre", said the Congress president.
"The Congress will definitely work out ways and means to galvanise the party in Uttar Pradesh in order to make a big impact in the 2019 Lok Sabha polls", he added.