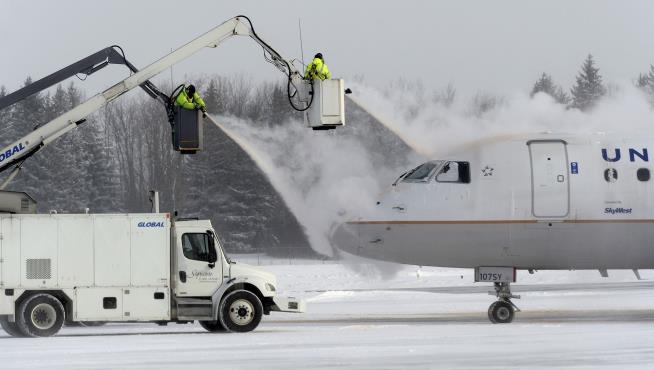 According to airport officials, the plane was diverted to Ted Stevens International Airport in Anchorage after a passenger defecated in the two toilets and then spread it around the lavatories.
A United Airlines flight was diverted to Anchorage Thursday night due to the actions of a passenger, reports CBS Anchorage affiliate KTVA-TV.
Lt. Holler said the man did not try to interfere with the flight crew, and was cooperative when questioned by airport police officers and the F.B.I.
An unstable United Airlines passenger made the trip from Chicago to Hong Kong stink for flyers after he reportedly smeared feces all over the plane's bathrooms.
Passenger Tri Nquyen sat next to the man, a family friend who offered to ensure his safe arrival in Vietnam. "We provided hotel accommodations for our customers and are working to get them to their destinations as quickly as possible", United told The Washington Post in a statement.
According to airport police, the alleged bathroom-destroyer cooperated with United Airlines staff and was escorted into police custody. This is not the first time a flight had made an emergency landing for a weird reason.
Staci Feger-Pellessier, a spokeswoman for the Federal Bureau of Investigation in Anchorage, told NBC affiliate KTUU that authorities were alerted that "an unruly passenger had caused some kind of disturbance" on the plane. Airport Police say the subject was taken to Providence Hospital for a psych evaluation.