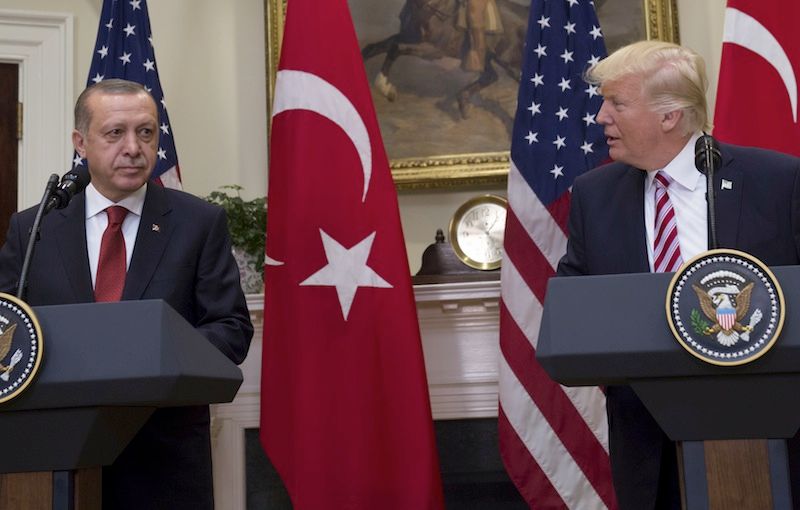 "We don't find it proper that the USA claims it's received assurances from Turkey and is misinforming the public, despite the fact that we've drawn attention to the issue before", Turkey's Embassy in Washington said.
The diplomatic conflict increased tensions between the United States and Turkey, NATO allies that have seen their ties deteriorate since a coup attempt previous year that the Turkish government blames on a Muslim cleric who lives in the U.S.
Turkey retaliated by taking a similar step.
The US suspended the issuance of non-immigrant visas for Turkish nationals in early October, after Turkey arrested a local staff member at the US consulate in Istanbul for allegedly having ties to Fethullah Gulen.
Thursday, the State Department said Turkey adhered to "high-level assurances" that there are no local employees under investigation, and that embassy consultants would not be arrested or detained.
But the department also says it still has concerns about existing allegations against local employees and against US citizens arrested under the state of emergency.
Turkey's Foreign Minister Mevlut Cavusoglu spoke with his USA counterpart Rex Tillerson on the phone about Washington's decision to lift restrictions on visa services, a diplomatic source said late Thursday. We are also concerned about the cases against USA citizens who have been arrested under the state of emergency.
"In accordance with the principle of reciprocity, restrictions on visa services applied to American citizens have been lifted simultaneously", the Turkish embassy said in a statement.
The U.S. continues to engage with Turkish officials in order to resolve these issues.
"By lifting restrictions on USA visa applications for our citizens, we welcome the decision to return to the old plan as of today".
Turkey was pleased by the announcement but hit back regarding the statement issued by the US, saying that it had provided no such assurances in relations to ongoing legal issues.
The embassy said Turkish authorities gave assurances that they will detain no local staff employed by United States missions for performing their official duties.
Turkish President Recep Tayyip Erdogan gestures as he speaks during a media conference at the Presidential Palace in Carthage, outside Tunis, Tunisia, Wednesday, Dec. 27, 2017. The embassy stressed, however, that the Turkish government has given no assurances to Washington, refuting the USA embassy's earlier claim.