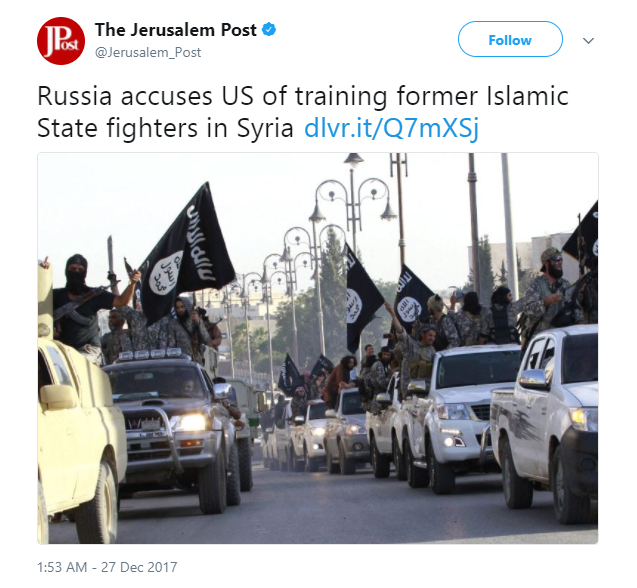 A two-star British general in the coalition's war against ISIS confirmed the "movement of limited numbers of ISIS militants westwards", but said the US -led coalition won't pursue them because the area is operated by the regime.
Chief of the Russian General Staff Valery Gerasimov described United States explanations about its base in southern Syria's At-Tanf as "unintelligible", raising more questions over the presence of the base in an area that is now liberated by terrorists.
The figure excludes areas in western Syria under the control of President Bashar al-Assad's government and his allies.
"We say that the location of the U.S. base is contrary to common sense, especially now, when Syrian territory has been liberated from ISIL formations". Russian Federation has backed al-Assad but has partially withdrawn its troops out of the country.
Gedney, the deputy commander of strategy and support for the coalition, said the fight against ISIS was not over, and militants had been seen moving west of the Euphrates river. This "proto-state", one expert says, is "what it knows best". "Their task is to destabilize the situation".
Gedney, as well as USA military leadership, have long expressed doubt in the regime's desire and ability to fight ISIS.
Russian Federation and the United States have set up a communications channel to reduce the chance of fighting between the two rival campaigns against ISIS.
While in the regime's areas, the Islamic State in Iraq and Syria fighters essentially are immune from attack by the USA and its partnered forces, Gedney said. In October, Russia's Defense Ministry spokesman Igor Konashenkov called the base a 100km wide "black hole" created with USA help on the Syrian border.
Mr Assad's main ally Russian Federation also said on Wednesday the main battle with Islamic State in Syria was over.
For its part, the Iraqi government said "final victory" was achieved against Daesh on December 9.
The United States has led an global coalition conducting air strikes against Islamic State since 2014 when the group swept across a third of Iraq.