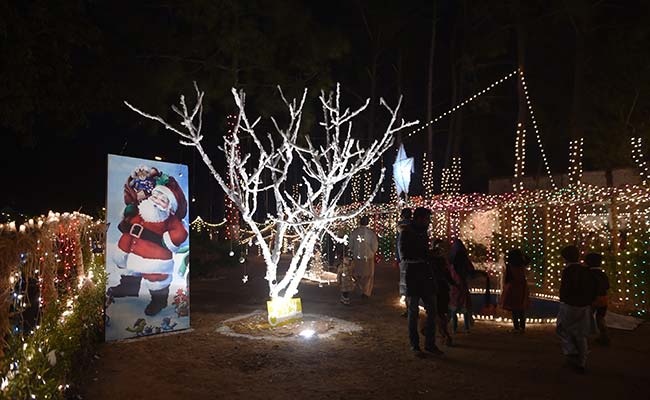 First Presbyterian Church, 130 S. Fourth St. - Christmas Eve Service, 4:30 p.m., Sunday, Dec. 24.
MIDLAND Mid-Cities Church, 8700 Highway 191, has scheduled a Christmas Eve services at 1:30 p.m., 3 p.m., 4:30 p.m. and 6 p.m. Sunday.
Christmas Eve services are at 7 p.m. Sunday with the chancel choir performing at 11 p.m. with Communion. Sunday school is at 10 a.m.
Christmas Eve Candlelight Service, 5 p.m., First Baptist Church, Eleventh and Court Sts.
Christmas Eve services will be held at 5, 7 and 11 p.m. Sunday.
Grace Baptist: Pastor Kim Reeder will speak at the 10:45 a.m. worship service.
Concordia Lutheran Church, 1431 Sixth St., will host the Rev. Dr. Timothy Puls, professor at Concordia Theological Seminary, Fort Wayne, Indiana, to teach the 9 a.m. adult Bible class Sunday, where he will focus on the miraculous birth events in the Bible.
" Overseas Students Mission hosts Christmas dinner for global University of Virginia students at 6 p.m. Monday". There will also be a Christmas Eve candlelight service at 5 p.m., which will include a number of familiar Christmas songs, special musical numbers and Scripture readings. Guests include Pastor Terry Cobb and Greater Peace United Holiness Church, Kinston; Bishop Michael Deloatch and Increasing Faith Ministry, Rocky Mount; Pastor Ella Murphy and Mount Zion Holiness Church; Minister Rayvon Roundtree and Devout Praise Church; and Pastor Gregory Messick and Little Creek United African Free Will Baptist Church. Tuesdays at the Christian Study Prayer Room on Chancellor Street and at 6 p.m. Take-out will be available from 11 a.m.to 1 p.m.
In addition to their three normal Sunday morning services, Gonzalez United Methodist Church will hold two communion and candlelight services: 5:30 p.m.
Temple Baptist Church, 7035 Franklin Road, Lewisville, will have Sunday school at 10 a.m. Sunday and morning worship at 11 a.m. The theme is "A New Direction".
The community is invited to our Christmas weekend services. Music will be by the male chorus.
Redeemer Lutheran Church LCMC, 1009 Blanchard Ave., welcomes the public to celebrate the fourth Sunday of Advent at 10:30 a.m. Christmas Eve will be celebrated at 7 p.m.
" St. Anne's Episcopal Parish (Scottsville) holds Christmas Eve Holy Eucharist at 9 a.m. and 9 p.m. Sunday at St. Stephen's Church, 7484 Esmont Road".
Boardman United Methodist Church, 6809 Market St., Youngstown: Worship in the sanctuary with a guest preacher at 10 a.m.
FIRST CHRISTIAN CHURCH Sunday School will begin at 9:15 a.m. Sunday at First Christian Church, 1420 N. Third St., followed by worship at 10:30 a.m. A 9 a.m. Christmas Day service will celebrate the Holy Eucharist. All services are free and all are welcome. This is a support ministry for those grieving the death of someone close. There will be no 7:30 a.m. service this week.
■ First Free Will Baptist Church, 2426 S. Charles Blvd., will host an expositional study of Genesis beginning January 3-4.
5 p.m.: Children's Pageant.
■ St. Peter's Church of Christ Disciples of Christ, 2688 Seven Pines Road, will host an American Red Cross blood drive from 10 a.m. -3 p.m. today in the fellowship hall.