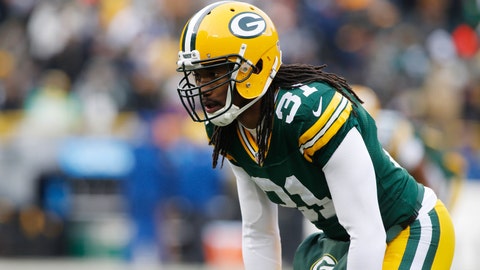 Feeling the pressure, the Packers mounted a 13-play, 75-yard touchdown drive to start the fourth, then finished the quarter with a touchdown, evening the game to 21-21 to force overtime.
Green Bay (7-6) threw a touchdown to win the game, and keep their playoff hopes alive.
Kizer would also find Duke Johnson on a shovel pass score before halftime and Corey Coleman on a third-quarter touchdown on a slant to give Cleveland a two-touchdown cushion entering the fourth quarter.
The Packers took advantage of another opportunity and tied the game 21-21 on a 1-yard touchdown pass from Hundley to Adams with 17 seconds remaining. Isaiah Crowell set up the score with a 37-yard ramble through the Green Bay defense and he's put up 103 yards on 13 carries over the course of the afternoon. Green Bay's TD came after safety Josh Jones intercepted Browns rookie DeShone Kizer, who inexplicably threw the ball up for grabs while being pressured by Clay Matthews.
For a long time in the second half it looked like the Browns would win their first game of the season at the expense of the Packers.
On third-and-six from the Cleveland 25-yard line, Packers quarterback Brett Hundley threw a quick screen pass to the left side of the formation to Adams, who secured the catch, spun out of a tackle attempt and outraced the Browns' secondary into the end zone. He's been uneven in seven starts in relief of Rodgers, but Hundley again delivered when it mattered most. The Packers went 3-4 in games without him and, at 7-6, would have a chance to rebound for their ninth consecutive postseason appearance by winning in Carolina next week, before hosting Minnesota and closing the season in Detroit.