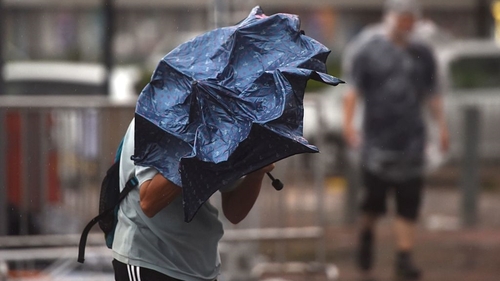 Met Eireann today (Tuesday) issued a yellow weather warning for seven counties, including Donegal.
The Met Office warned that the conditions could disrupt travel.
Yellow "be aware" alerts have been put on place from 8am on Thursday until 6pm on Saturday with severe weather expected to cause widespread transport disruption.
According to weather forecast, Storm Caroline is expected to hit Scotland this Thursday, with forecast winds of up to 80mph (130kph) along withsevere weather warning for northern Scotland. As the storm moved away from the United Kingdom and towards Scandinavia on Friday it would be followed by cold air. Generally dry to begin with winter sunshine, but scattered rain and hail showers will start to feed down in the brisk northwest flow.
Snow and falling temperatures are also forecast for parts of Britain later in the week.
Some roads and railways likely to be affected with longer journey times by road, bus and for train services.
Forecasters say Snow showers are expected to become increasingly frequent over northern Scotland late on Thursday and are expected across many other parts of Scotland, Northern Ireland, Wales and western England on Friday.
"On Thursday, the strength of the wind during the morning peak period is likely to lead to bridge restrictions and closures and we would urge drivers to check ahead", said Transport Minister Humza Yousaf.
"It is likely that some coastal routes, sea fronts and coastal communities will be affected by spray and/or large waves".
This includes a second warning on Friday for chances of snow and ice.
Some 7.8in of snow could land on higher ground, with about 2in possible at lower levels.