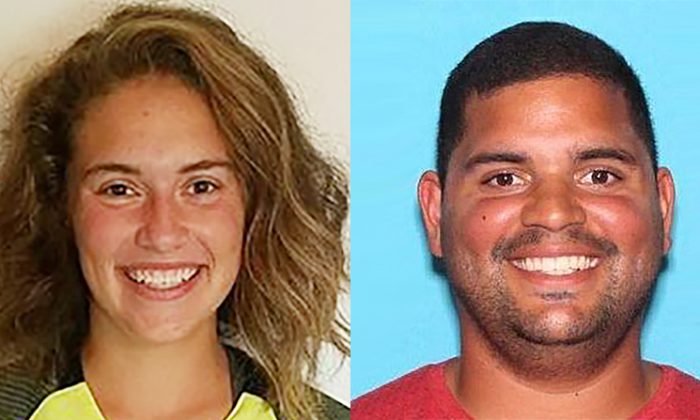 A teenager from Florida who went missing with a 27-year-old high school soccer coach last week was found safe more than 1,000 miles away in NY on Friday.
Her mother Scarlett Parnell Frisina wrote on Facebook, "Our Caitlyn is safe & we're headed to get her!"
The sheriff's office did not immediately provide details on the circumstances surrounding the girl being found.
Authorities scheduled a press conference for Monday with more updates.
Caitlyn Frisina, 17, was believed to be heading north with Rian Rodriguez, a 27-year-old soccer coach after they were spotted at a pawn shop in Syracuse on Sunday.
New York State Police said the Sable then pulled into a parking lot in front of a Subway where Rodriguez and Frasina were taken into custody without incident.

Rian Rodriguez' 2001 Mercury Sable
Rodriguez could face criminal charges, according to reports, and was arrested on a warrant issued for interfering with child custody.
They said Frisina left her home on her own and left her phone, which she fully erased. It's believed she left voluntarily with him, authorities said earlier.
A photo provided to ABC News by the family on Saturday showed Frisina smiling while embracing her parents.
The affidavit also reveals that a school resource officer investigated a rumor in August that Frasina and Rodriguez were in a relationship but concluded it was false.
Rodriguez had been working as a boys' soccer coach at Fort White High School, but was suspended pending the investigation, according to a statement from Lex Carswell, superintendent of Columbia County Schools.