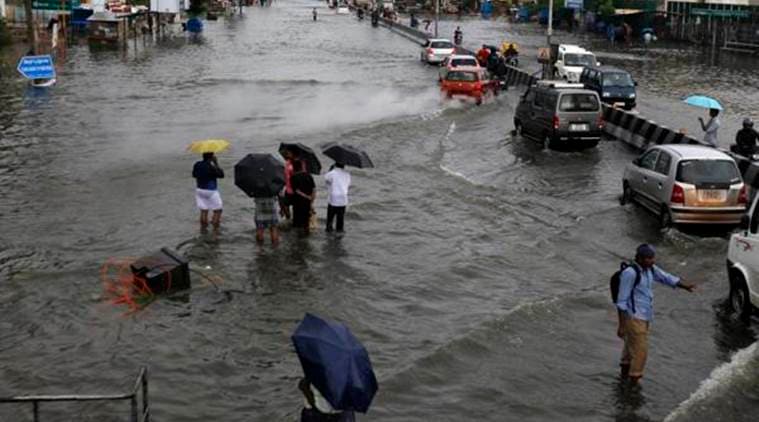 The name Ockhi, given by Bangladesh, is expected to move further north-westward towards Lakshwadeep, he said. "Spoke to @India Coast Guard Commandant who admits his vessels have so far been inadequate for search and rescue but 2 bigger vessels on their way".
Meanwhile, the Indian Navy has deployed five ships from Kochi while two are already on standby in Lakshadweep. It is also gearing up for Humanitarian Assistance that may be required due to the storm. Residents have also been asked to stay indoors with the Indian Meteorological Department predicting heavy to very heavy rainfall in the next 24 hours. Personnel from the National Disaster Response Force and State Disaster Response Force from Arakkonam were rushed to Kanyakumari and other districts.
"It has intensified into a severe cyclonic storm and lay centred at 0530 hrs IST of today, the 01st December, 2017 over southeast Arabian Sea".
The rail services have been severely hit and several trains have been cancelled. "Due to this heavy rains are expected in southern districts of Tamil Nadu and Kerala", the IMD said in a statement.
The Chennai collector has declared a holiday for schools across the city in view of the heavy rainfall warning from the MeT department.
There were also reports of atleast 50 trees being uprooted by strong winds. Restrictions are also in place on tourist movement in hilly and coastal regions.
Heavy winds with speed reaching 45-55 kmph gusting to 65 kmph likely along and off Kanyakumari, Tirunelveli, Thoothukudi, Ramanathapuram and Pudukottai coasts.
Fishermen along and off Lakshadweep Islands and off South Kerala coasts have been advised not to venture into the sea during next 48 hours while fishermen off South Tamil Nadu coast have been warned against venturing into sea during the next 24 hours.