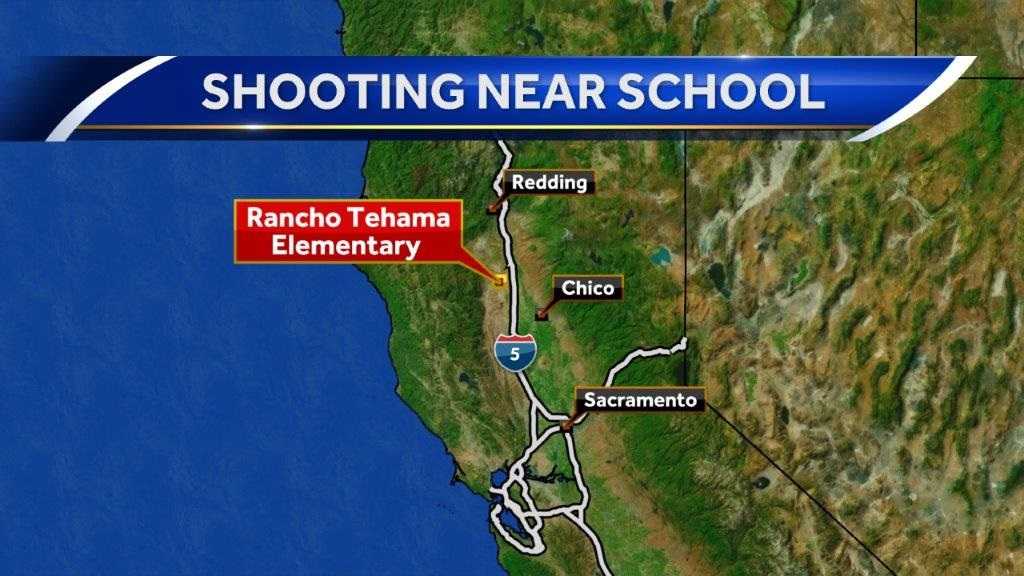 Two hospitals said they were treating seven people, including at least three children. About 100 students attend the school, which is the scene of one of the shootings that took place, according to an official.
Two children were among the wounded, it was confirmed.
"It's a very sad day for us in Tehama County", said a deputy, who was visibly shaken.
The Tehama County Sheriff's Department told the Los Angeles Times there were at least five separate crime scenes and the department was now trying to assess the number of casualties.
The FBI has confirmed it will assist in the investigation.
- According to KCRA, three people were shot at a school in Tehama County.
Assistant Sheriff Phil Johnston told Redding.com that the suspected shooter was killed by law enforcement officers, and the number of dead may rise. There is no known motive, and the shooter had no connection to the victims.
Authorities said multiple shots were fired at Rancho Tehama Elementary School around 8 a.m. and there were multiple victims.
Fox 5 in San Diego reports the shooting started at a home and moved to the elementary school.
The school remains on lockdown.
At least one student was wounded at the school.
It isn't the first time the school had a gun scare. Three people were transported by ground and one by helicopter. The alleged shooter has also been killed by police. The cops were present at the spot and the emergency department have airlifted "multiple students" from the scene, with a 6-year-old reportedly among the injured.
The school is in the Rancho Tehama Reserve, about 130 miles north of Sacramento.
Resident Brian Flint said he got a call in the morning that his roommate was injured and that his truck had been stolen.
He said the gunman was a neighbor and had "been shooting a lot of bullets lately, hundreds of rounds, large magazines".
"We made it aware that this guy is insane and he's been threatening us".