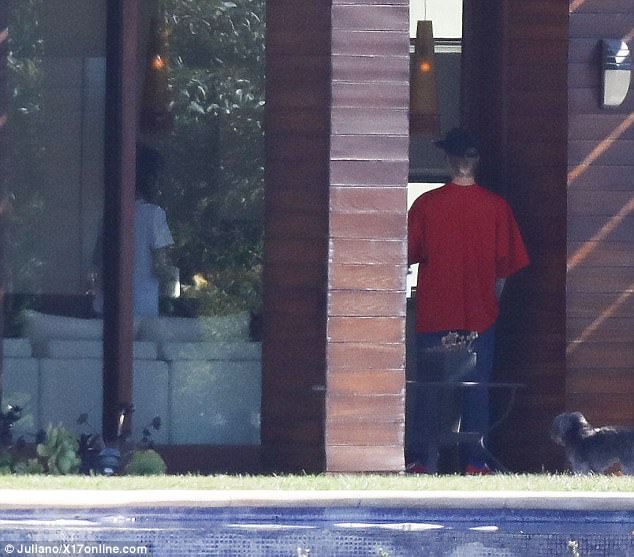 Gomez opened up about her series of health issues ahead of the surgery steaming from her Lupus diagnosis and Raisa said seeing her roommate and dear friend in unbearable pain was hard to watch. But clearly, she has the support of one fantastic friend. She teased the discussion with a clip where she talks about Francia's incredible kidney donation. She chucked it and started crying. "I am beyond grateful that God would trust me with something that not only saved a life, but changed mine in the process", she wrote.
"Of course I'll get tested", Raisa had told Gomez. The singer first revealed last month on Instagram that she underwent the procedure, and spotlighted her friend and fellow actress Francia Raisa, who donated a kidney to her.
The 29-year-old says the offer of her kidney came out like word vomit.
Selena Gomez and Francia Raisa sat down for their first interview about their kidney surgeries this morning with the Today show.
Selena Gomez has told how his body had begun to reject the graft and how she has had to go back into surgery so that the doctors can replace the kidney to the place.
"My teeth were grinding, I was freaking out".
'Apparently one of the arteries flipped, ' Gomez explained to Savannah Guthrie. I knew that she hadn't been feeling well.
The friends weren't just up and running around afterward-it was a tough recovery process.
And despite a "humbling" recovery process, during which Selena and Francia were only able to walk for about an hour a day and needed help doing everything, including taking showers, Selena said the ordeal has already had noticeable effects on her life.
Her family was also uneasy about her decision to be a donor.
Raisa, who was living with Gomez at the time, found out about the state of Selena's health when she was too weak to open a water bottle.
Selena Gomez, who attended the Third Annual "InStyle Awards" presented by InStyle at The Getty Center on October 23, 2017 in Los Angeles, opened up about her kidney transplant in a new interview. "There are so many moments we have and things you do that I cherish and don't take for granted".
She revealed that her mom didn't even want to be at the hospital until she woke up. "My lupus - there's about a three-to-five-percent chance it'll ever come back". "I guess I got to the point where it was really kind of life or death", she added.
"I just hope that this inspires people to feel good".