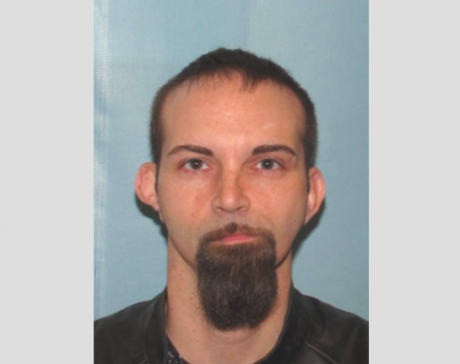 Joshua Dale Gurto, the man accused of raping and killing a 13-month-old Conneaut girl, camped in the woods and hitchhiked as he eluded law enforcement.
Around 5 a.m. on October 7, police responded to a call about an unresponsive child at an apartment. She had limit compel wounds to her head and body, and kicked the bucket at a doctor's facility.
They may have been driving a dark grey Ford F-150 pickup truck that appears to have NY license plates, according to the report.
Gurto was wearing a camouflage jacket and carrying a backpack when he was arrested.
Found on his person were maps of New Jersey and Pennsylvania, along with a knife and a tent.
The fugitive had been spotted in Ohio Township at 4:30 p.m. on Wednesday, according to the station.
People with information regarding Gurto's whereabouts before his capture can contact the Conneaut Police Department at 593-7440 or 593-7423 (for anonymous tips); or the U.S. Marshal's office at 1-866-4WANTED or text keyword WANTED and tip to 84711 (tip411).
Police said they took the girl to a hospital where she was pronounced dead.
Blankenship's cousin said no one in their family expected that Gurto could do such a thing. An arrest warrant for Gurto was issued earlier this month.
'I went to high school with him, ' Lee stated. 'This could have happened to anyone...your own niece, sister or granddaughter...he had always been so good with Sereniti.