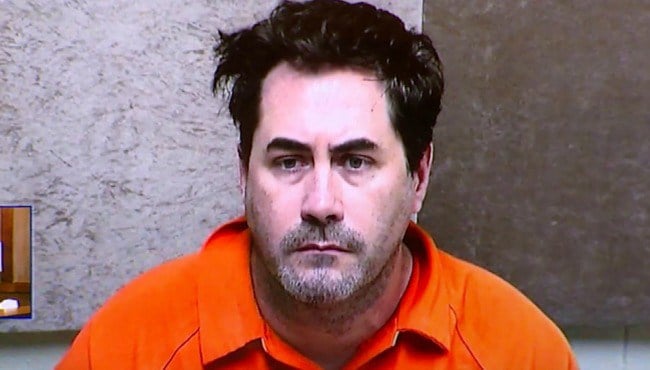 Police say the sole person-of-interest in the case of a missing Portage teacher, and the woman's husband, was found dead inside his own home.
A man whose wife disappeared in May has been found dead in his southwestern MI home on the same day that a body was discovered miles away in a remote rural area.
Concerns for Theresa first sprang up on May 20 when police were contacted by an employee at her school who asked them to do a welfare check at her home when she didn't show up to work.
Police found a suicide note in which Lockhart admitted to killing his wife on May 18 and drew a map by hand to show where he had disposed of the body.
The body of Theresea Lockhart, a MI woman who had been missing since May, was found and identified on Tuesday. Armold says police "didn't have enough to run with it". According to Portage Police Chief Nicholas Armold, Lockhart expressed remorse in the suicide note and indicated that he was arguing with his wife when he snapped and killed her.
Lockhart had been missing for 154 days, according to Armold.
Police finally solved the disappearance of Theresa Lockhart, a popular high school Spanish teacher, after finding Christopher Lockhart dead at his Portage home Tuesday.
Theresa Lockhart vanished on May 18.
Theresa Lockhart's college friend spoke to her on the day she went missing and said that the couple was working through some issues.
On Wednesday, Theresa Lockhart's sister Joan Mullowney wrote, "Chris did one good deed before he died and that was to tell us where we could find Theresa". Like so many others, all of us at Schoolcraft Community Schools have been holding out hope for a very different outcome since the news of her disappearance last May.