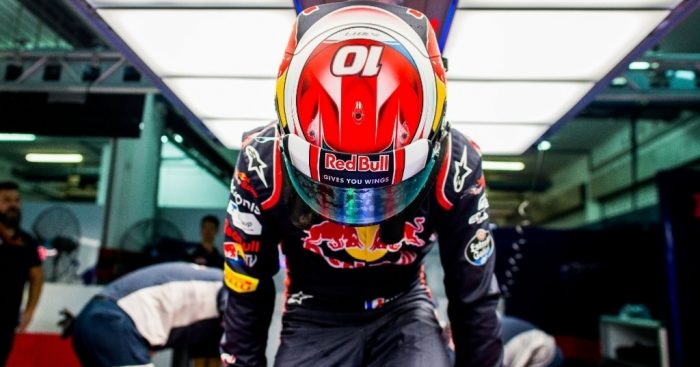 "I feel ready for it, honestly".
Team principal Franz Tost said: "Scuderia Toro Rosso is very pleased to announce that Brendon Hartley, who has been part of the Red Bull family for a long time in different classes, as well as the test and reserve driver for Red Bull Racing and Toro Rosso, will now be back racing for us in Austin".
He was released form their young driver programme in July 2010, going on to unsuccessfully trial for the Mercedes two years later before finding a home in endurance racing.
"What an unbelievable feeling!" said Hartley, who won the Le Mans 24 Hours this season and was world sportscar champion in 2015.
Russian Kvyat has since returned to Toro Rosso and will partner Hartley in Texas, after Spaniard Carlos Sainz, who has scored 48 of the Red Bull second-string outfit's 52 points so far this season, left for Renault last week.
Hartley followed up that triumph with victory at Le Mans this year and another WEC title.
Hartley becomes New Zealand's first Formula One driver since Mike Thackwell in 1984.
The 2015 WEC champion and reigning 24 Hours of Le Mans victor was confirmed to be racing at the Circuit of The Americas next weekend with Toro Rosso, seven years after being dropped from Red Bull's junior driver program, in place of Pierre Gasly, who is tied up with duties in Super Formula at Suzuka.
The 2017 Le Mans victor has emerged as a front-runner to gain the US Grand Prix audition after years as a reserve driver and time in the junior programme with the Red Bull team. I want to say a huge thanks to Red Bull for making this a reality, and to Porsche for allowing me to do this alongside the World Endurance Championship.
New Zealand driver Brendon Hartley has reportedly emerged as a front-runner to drive for a Formula 1 team in the United States Grand Prix before accepting a full-contract for next season.
Former Toro Rosso driver Sebastien Buemi, who has won the Formula E electric title since he last competed in Formula One in 2011, might be one option.
He has raced in the Le Mans 24 Hours each year since, while also competing in the FIA World Endurance Championship since 2014.
Brendon Hartley: "What an wonderful feeling!" It is a dream come true for a Kiwi to do what he is doing.
"We are really happy to have him back in our team".