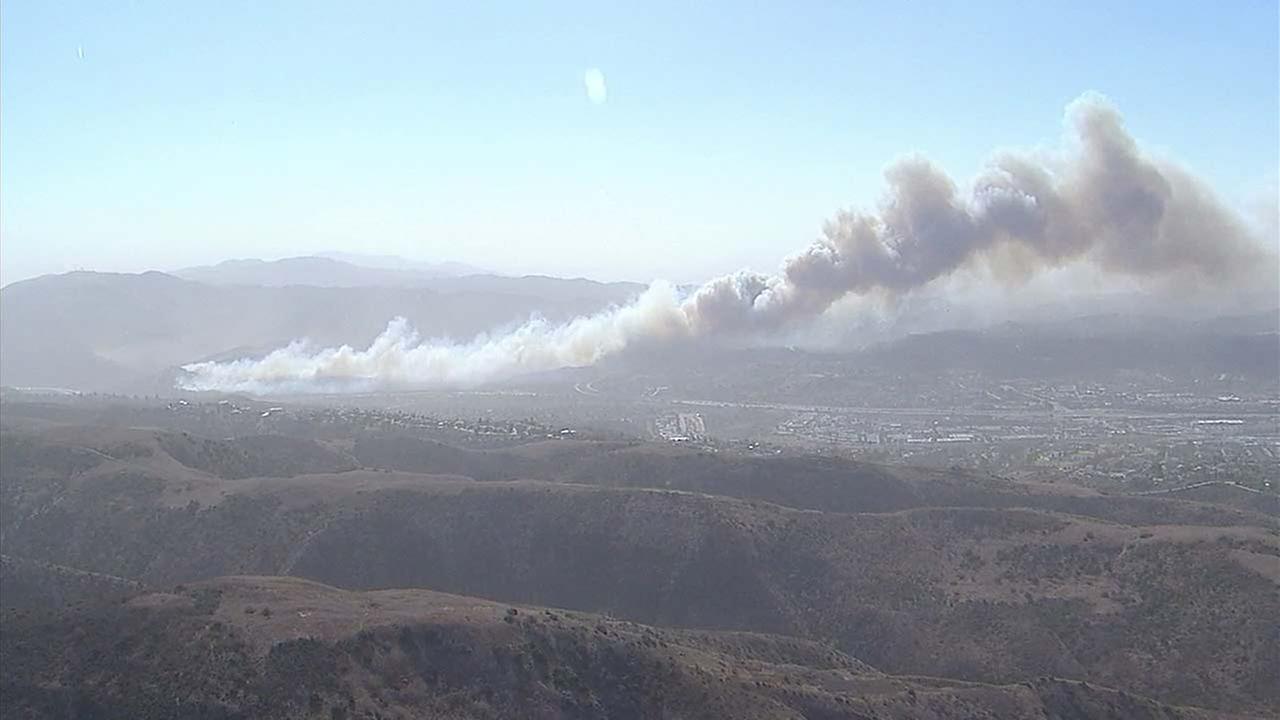 A wind-whipped brush fire destroyed multiple homes in the Anaheim Hills area, and authorities said 1,000 homes were threatened.
More than 1,000 firefighters from across the state were battling the Canyon Fire 2 in Orange County, which has now scorched 7,500 acres and is 25 percent contained.
But while last month's Canyon Fire burned east, winds whipping at about 25 miles per hour pushed its sequel to the west on Monday, prompting mandatory evacuation orders for residents south of the Riverside Freeway and west of the 241 toll road. And Gypsum Canyon on- and- off-ramps are closed from both directions of the 91 freeway.
REUTERS/ Kyle GrillotThe Canyon Fire burns hillsides above houses in Corona, California.
The fire began Monday morning (Tuesday NZT) in the Anaheim Hills about 72 kilometres southeast of Los Angeles and was rapidly spread by the region's notorious warm, dry and gusty Santa Ana winds. For Tustin, evacuation area is located in Jamboree and Tustin Ranch Road (north of Pioneer).
An evacuation center is being set up at a downtown community center. Evacuations have been ordered for neighborhoods and two elementary schools.
Overnight shelter can be found at Katella High School (2200 E. Wagner Ave.). Horse evacuations were established on the west end of Yorba Regional Park.
The L.A. County Fire Department has six strike teams deployed in Orange County, said spokesman Marvin Lim.
Wyatt urged all residents in evacuation zones to clear the area and not attempt to return until notified it was safe.
-The 261 is closed to the 241.
Some guests even claimed ash has been falling on the world-famous attraction in Anaheim - which is just up the road from the deadly canyon fires which have already destroyed 5,000 acres of land.
Disneyland said it will stay open.