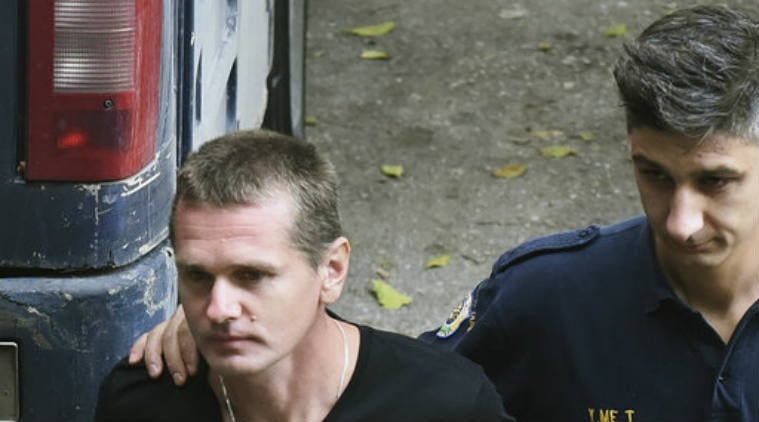 Get Trading Recommendations and Read Analysis on Hacked.com for just $39 per month.
A Thessaloniki court on Wednesday approved a request by U.S. authorities for the extradition of a Russian man suspected of using a bitcoin exchange to launder billions of dollars but the suspect appealed to the Supreme Court.
Alexander Vinnik, the alleged mastermind of a $4 billion bitcoin laundering ring, is one of seven Russians arrested or indicted worldwide this year on US cybercrime charges.
Vinnik claims he only worked as a technical consultant for the owners of BTC-e, and was not its operator. If extradited to the US, Vinnik faces up to 55 years in prison.
Vinnik was arrested while on vacation in Greece on July 25, and detained pending the extradition hearing, after a request from U.S. Attorney's Office in the Northern District of California.
On Wednesday, Vinnik told judges, "I have nothing to do with what I am accused of", The Washington Post reported. Vinnik is allowed to appeal the decision to the Greek Supreme Court, and he is expected to do so this week.
The court has not yet set a date for Vinnik's hearing about his request to be extradited to Russian Federation on lesser fraud charges, according to the report.
Previously, Vinnik's wife told Russian media outlet RT that she believes the US wants to exploit Vinnik's intellectual and technical abilities and has concocted these charges as a pretense to force him to work for them.
On July 26, 2017, the day after Vinnik's arrest, the Financial Crimes Enforcement Network (FinCEN) levied a $110 million fine against BTC-e for violations of American anti-money laundering (AML) laws. WEX's BTC/USD pair ranks seventh on the list of bitcoin's highest-volume trading pairs.