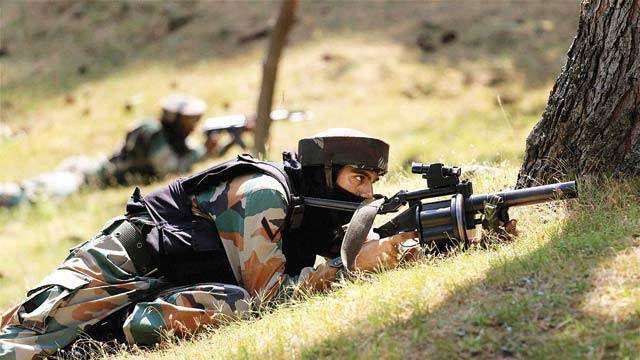 After the Border Security Force pounded Pakistani positions launching Operation Arjun, India and Pakistan agreed to hold their fire along the South of Chinab along the 197-km stretch of global boundary (IB) in Jammu and Kashmir.
However, no army men were injured.
They initiated unprovoked and indiscriminate firing of Small arms, automatics and mortars at around 8 am, to which, the Indian Army is retaliating strongly and effectively. "We are conducting fire assaults in the area", the Army officer said. "It is nothing but an attempt to push in as many terrorists as possible befor the winter sets in", said an official.
Pakistan on Thursday condemned the statement of Indian Army chief in which he warned that India could carry out another surgical strike into Pakistan-administered Kashmir if it is required.
There has been an increase in the number of cease fire violations by Pakistan as it is trying to help terrorists infiltrate into the Valley. "A BAT action was attempted by seven to eight heavily-armed intruders from the Pakistan-Occupied-Kashmir (POK) side today at 1.00 pm near Gutthur in Keran sector adjacent to Hayhama of Kupwara".
Different villages of Nakyal sector were targeted in the heavy shelling at a time when people were heading towards for their daily work.
Earlier on May 26, the Army had claimed killing two members of Pakistan's BAT in Uri sector of the LoC.
The de facto border and also the International Border (IB) in Jammu and Kashmir have once again turned hot and active hostilities are taking place on nearly daily basis.