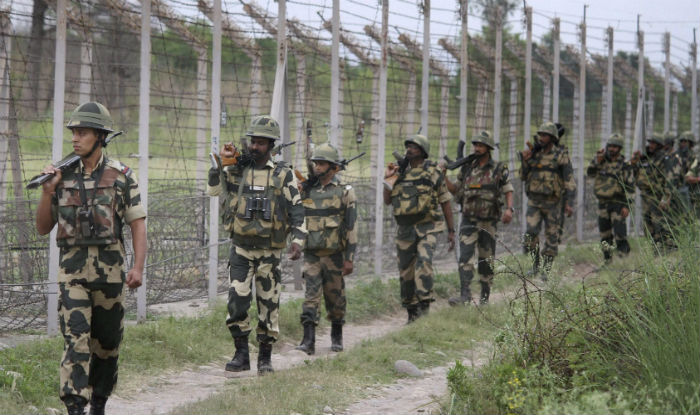 Vigilant BSF troops foiled an armed infiltration bid across International Boundary in Ajnala sector near Amritsar in Punjab on Tuesday.
Pakistani troops have been consecutively violating ceasefire along the International Border from last four days. DIG BSF JS Oberio said the BSF shot dead two Pakistani intruders when they ignored warnings and kept marching towards BSF troops aggressively.
A senior police official said that on noticing suspicious movement near the global border, early in the morning, the BSF troops challenged the infiltrators who resorted to indiscriminate firing to escape from the site. The two Pakistanis retaliated with gun shots.
The smugglers started firing when they were stopped by the Indian soldiers. The force recovered 4 kg heroin, AK 47 rifle, AK Mag, 23 rounds (7.62 mm), 9mm Pistol, Pistol mag, 9mm rounds (4), Pak mobile with SIM, Rs 20,000 Pakistan currency from the infiltrators, according to news agency ANI.
The area has been cordoned off and search operation was set rolling to nip any possibility of more intruders who may have sneaked in in the cover of darkness.