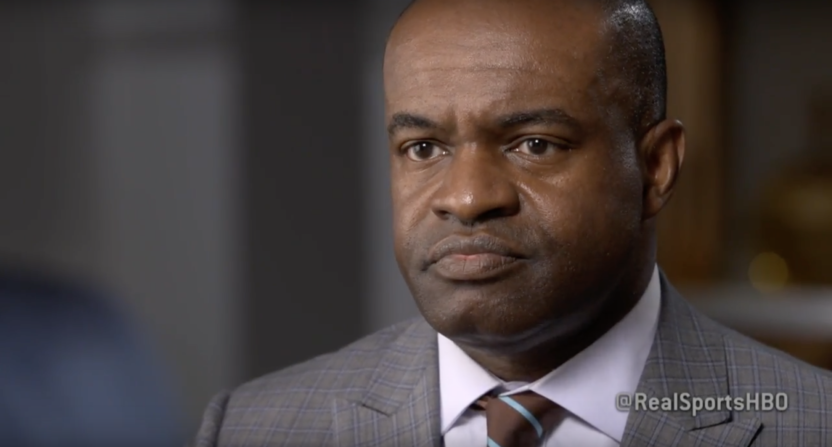 Kaplan is specifically reporting that Goodell is on the verge of signing a new five-year contract extension with the National Football League, a pact that would keep him at the helm through 2024.
Goodell, 58, took over for Paul Tagliabue in 2006.
While now lasting more than 10 years in his current role, Goodell was infamously paid a whopping $212.5 million in his first decade as commissioner.
While no terms were reported, the new deal is expected to be similar to his past deal with compensation exceeding $30 million. Because the two sides have yet to formally agree to a new deal, the parameters and financial details surrounding the looming pact have yet to come to light.
The NFL has not needed to report Goodell's salary since the end of its 2015 fiscal year, when it gave up its tax-exempt status.
There was some speculation that NFL owners, particularly Robert Kraft in New England and Jerry Jones in Dallas, might push for a change at the top as Goodell's autocratic disciplinary style found league stars suspended.
The NFL's collective bargaining agreement is set to expire after the 2020 season, and NFL Players Association executive director DeMaurice Smith said last week he believes there will be a work stoppage in 2021. One issue Smith says he will be focused on is Goodell's authority in disciplining players.
Since the agreement was signed, the players union has clashed with Goodell and the league in notable cases such as Ezekiel Elliott's suspension for alleged domestic violence, Tom Brady's Deflategate suspension and Adrian Peterson's suspension for child abuse.