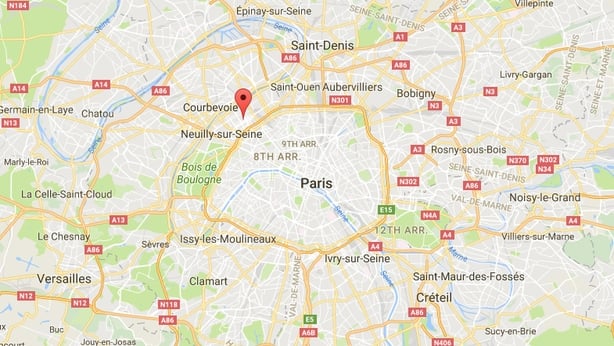 At least six French soldiers were injured on Wednesday morning when a vehicle drove into them in the Levallois-Perret suburb of northwest Paris, according to French defense sources.
Police have said they are now looking for the vehicle which took off after the incident at about 8am and anti-terrorist police have "taken up the enquiry", according to reports in the French press.
The Mayor of Levallois-Perret, Patrick Balkany, said the incident had been deliberate without any doubt.
They were from the 35th infantry regiment and served in Operation Sentinelle, created to guard prominent French sites after a string of deadly Islamic extremist attacks in 2015.
The incident, which involved a BMW, occurred at 8:15 a.m. local time, according to BFMTV.
The security forces in France have also become targets of Islamist inspired acts of violence.
Balkany claimed that the BMW "had prepositioned itself in the cal-de-sack (where the barracks located) and barrelled into them", adding that "the vehicle had accelerated very quickly".
Paris police say a auto has injured six soldiers, two seriously, in what the local mayor has said was a "disgusting" deliberate act.
"The vehicle did not stop", Balkany said. "It hurtled at them.it accelerated rapidly", he told the TV station.
French police have arrested a man over a potential terror attack in which six French soldiers were rammed by a BMW in Paris.
"I heard a loud noise, the sound of scraping metal". Police described the incident as an "apparently deliberate act".
Some 300 police tracked down the vehicle sought in connection with the attack, which left six people injured.
The men were part of Opération Sentinelle, part of France's state of emergency, which has been ongoing since the November 2015 terrorist attacks. He later told investigators he wanted to kill a soldier.
In June, an alleged Daesh-linked terrorist attacked a policeman with a hammer outside Notre Dame cathedral.
French Prime Minister Edouard Philippe confirmed the arrest of the 37-year-old man, who was stopped after a chase on a motorway north of Paris.