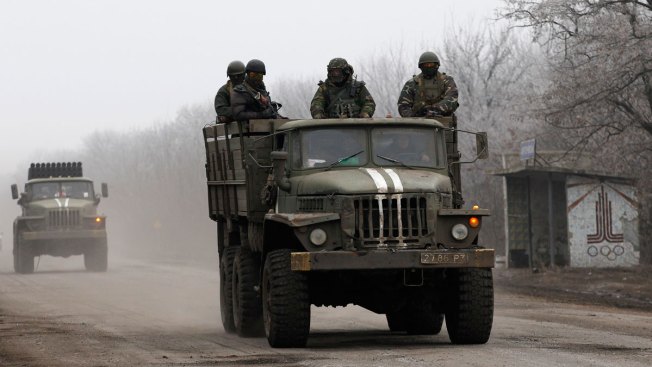 The list of newly sanctioned natural persons and legal entities includes Deputy Energy Minister Andrei Cherezov, the head of a department of the Energy Ministry Yevgeny Grabchak, General Director of Technopromexport Sergei Topor-Gilka and Interautomatica Company. Earlier sanctions by the European body had barred doing business in Crimea.
But Ukrainian President Petro Poroshenko said he was "grateful" to the EU, calling the sanctions a "powerful message to the aggressor about unwavering unity and solidarity among the capitals of the European Union".
In June, top Russian officials recently the West to "stop obsessing" over the Crimea, and kept denying Moscow's involvement in the war in Donbass.
Because of the delivery of the Siemens turbines to the Crimea, the European Union added on Friday three persons and three companies to its sanctions list on Russian Federation over Moscow's actions against Ukraine's territorial integrity, announced the press service of the European Council, the EU's top decision-making body. "And so be it until the full restoration of sovereignty and territorial integrity of Ukraine, including Crimea!" he wrote on Facebook. The plants have been partially built, but have been created to operate with gas turbines made by a Siemens subsidiary.
Three companies, including Technopromexport, were also targeted by the new sanctions. The proposal for providing weapons to Ukraine comes amid tension between the White House and Congress over how to respond to Russian interference in the 2016 election, and an investigation by Special Counsel Robert Mueller into possible collusion between the Trump campaign and Russia.
Crimea has been subjected to European Union sanctions on energy technology since Russian military forces seized control of the Ukrainian region in March 2014 and the Kremlin staged a referendum that has been deemed as illegitimate by most countries in the world.
Siemens said last month it was scaling back its Russian operations after finding out that the four turbines had been "illegally" modified and moved to Crimea, which Russia annexed in March 2014.