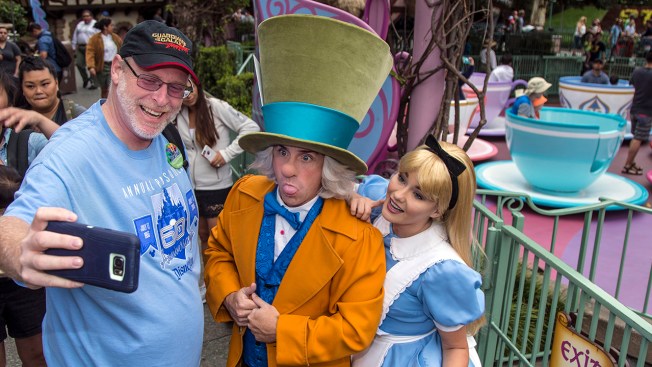 He said he will continue to treat himself to the daily Disneyland visits "for as long as he can", according to the release.
Jeff Reitz marked the milestone on Thursday, using his Disneyland Resort annual pass which had enabled his trek to the park on a daily basis since January 1, 2012.
"Even doing like Walt, and sitting down and people watching - just enjoying the atmosphere", Reitz said. He was unemployed when he started the streak, and now that he has a regular day job with the VA Long Beach Healthcare System, he usually spends evenings at Disney. "And that's why I've still chosen to keep coming every day".
The Air Force veteran told KNBC, "It was something to do to keep things fun". "I'm going to have some fun".
"I have memories of riding it with my mom and holding onto my blankie", he said.
Reitz has tried virtually every ride and restaurant in Disneyland and the adjoining Disney California Adventure Park.
Reitz has experienced the newest attraction, "Guardians of the Galaxy-Mission: BREAKOUT!" in Disney California Adventure more than a dozen times and says he's looking forward to seeing the nighttime spectacular "Fantasmic!" when it returns in an enhanced version on July 17 at Disneyland. "I love going there for the pasta and the soft drinks".
"People see me, but until today, cast members would think I looked familiar, but now they know who I am", he said.