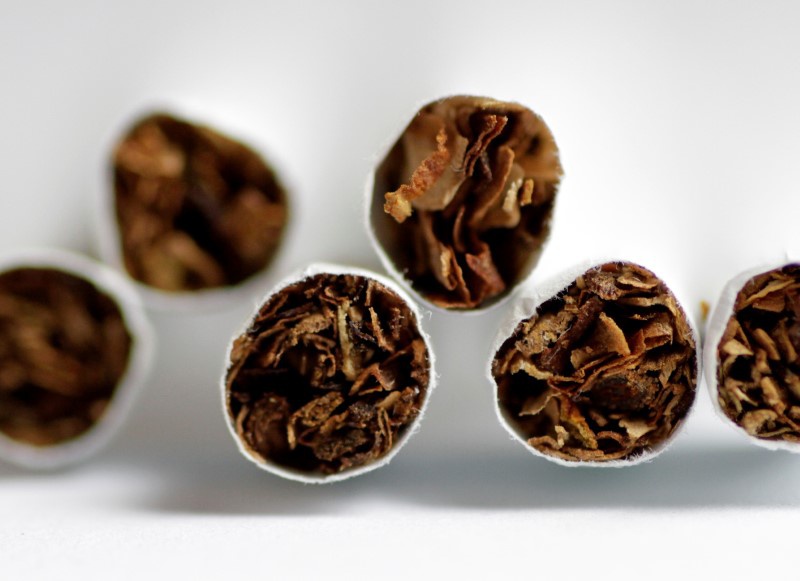 While the results show a dip, there was no overall decrease in tobacco product use from 2011 to 2016. They warn that progress could be derailed, especially if the Trump administration weakens the regulation of e-cigarettes and certain other tobacco products.
Among all middle school students, the most commonly used products after e-cigarettes were: cigarettes (2.2 percent), cigars (2.2 percent), smokeless tobacco (2.2 percent), hookah (2 percent), pipe tobacco (0.7 percent) and bidis (0.3 percent). The good news obviously is the decline that can be seen from this analysis and the bad news is the existing number of American youngsters who are still using tobacco products that is estimated to be around 3.9 million.
"Although e-cigarette aerosol generally contains less harmful ingredients than secondhand smoke, it is not harmless, safer is not the same thing as safe", said King, according to Reuters. Some evidence also shows that e-cigarettes use can also lead young adults to use other forms of tobacco, alcohol or other drugs.
Although the data reflects a decline during 2015-2016, current use of any tobacco product did not change significantly during 2011-2016, because of the sharp increases in e-cigarettes and hookah during 2011-2014, according to the agencies. Among high school students, 11 percent said they used e-cigarettes, as did a little more than 4 percent of middle school students, according to the report.
A new government survey suggests the number of high school and middle school students using electronic cigarettes fell to 2.2 million last year, from 3 million the year before.
He further explained, "The good news is that we've seen a marked decline in the use of tobacco products among our nation's youth".
In previous years declines in cigarette and cigar use coincided with increases in the use of other tobacco products, including e-cigarettes and hookahs.
Public health officials in the US focused on harm reduction argue policymakers could learn a lot from the British approach to tobacco addiction.
And that trend largely fueled a decrease in overall tobacco use by high school and middle school students, health officials added.
While e-cigarettes are believed to be less unsafe than smoking traditional tobacco cigarettes, their popularity has sparked an intense debate over benefits and harms. In 2016, of all teens who now used tobacco, 47 percent of high school students and 42 percent of middle school students said they used two or more products.
E-cigarettes were the most commonly used tobacco product, Brian King, PhD, deputy director of research translation in the CDC's Office on Smoking and Health, told HealthDay. "If we backslide, these gains will only be temporary".
The three-month delay was announced a week before Scott Gottlieb was confirmed as FDA commissioner.
Another may be the influence of ad campaigns by the government and other organizations to discourage kids from smoking, the CDC said. Results from the survey appear in this week's Morbidity and Mortality Weekly Report, published online June 15.
Current e-cigarette smokers were almost 18 times more likely than people who never tried the products to think the secondhand vapors posed no dangers to children, while former e-cigarette users were over seven times more likely to have this opinion, according to the report published in the CDC journal Preventing Chronic Disease.